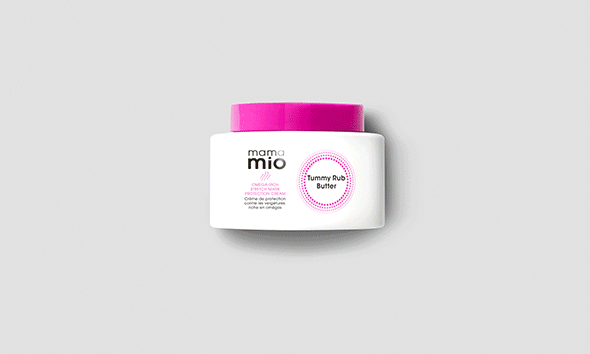 The Tummy Rub Butter
Loved by mamas all over the world, this rich cream is clinically proven to protect skin against stretch marks, by increasing skin elasticity with its omega-rich skin stretch complex. Packed with plant-based actives, this intensely hydrating moisturises and soothes growing bumps, boobs and thighs. It comes in three 100% natural fragrances; our original citrus blend, lavender and mint, and fragrance free. It also comes in 200ml supersize!
SHOP NOW
When it comes to pregnancy skincare and bodycare, Mama Mio are the experts. With highly nourishing formulas that are gentle and safe for mums-to-be, these products keep the skin soft and glowing. The bestselling Tummy Rub Butter is a must-have to condition the skin and prevent stretch marks.