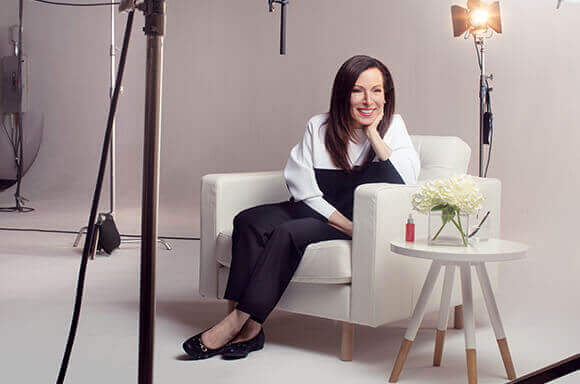 About The Brand
Our philosophy? Smart, Safe Beauty. The products you use should work and be good for your skin, no exceptions. Based on our heritage in consumer advocacy, each of our formulas is effective, safe and backed by cited research.
We uncover the truth about skincare and share all of the facts with you along the way - because keeping your skin healthy shouldn't be a mystery.
Since the age 11, Paula Begoun struggled with skin issues. After learning that the products she was using contained such harsh ingredients as acetone (main ingredient in nail varnish remover) she decided to take matters into her own hands. Paula began researching and passing on her honest product reviews to customers which gave her the nickname of 'Cosmetics Cop'. Her
Paula's Choice
skincare line followed soon after. 20 years on, Paula continues to create revolutionary "no-nasties" skincare. From the best-selling range of BHA and AHA exfoliants to the innovative "Resist "Range" – get ready to discover the best skin of your life.

How do AHAs/BHAs work?

AHAs and BHAs gently remove dead skin cells and increase cellular formula thanks to their chemical makeup. They can actually work more gently on skin than traditional scrubs or exfoliating brushes as they are able to penetrate deep into layers of skin to reveal the newer/radiant skin which is below the surface.

What's the difference between BHA and AHA and what should I use?

Both BHA and AHAs do a wonderful job in removing built up skin cells, unclogging pores, stopping breakouts, and smoothing wrinkles (generally just getting rid of dull skin). That being said, there are some skin types which are more suited to one or the other. AHA (alpha hydroxyl acid aka glycolic acid): Of the two, AHA's focus on the uppermost layers of skin. So, this is best for anyone with sun damage as their main skin concern. BHA (beta hydroxyl acid aka salicylic acid): BHA's can be used for a wide array of skin concerns [note: do not use if allergic to aspirin]. Not only does it have anti-inflammatory and antibacterial properties but it's able to penetrate deep into the skin which makes it ideal for treating acne, blackheads or enlarged pores.

Resist skincare range

What should I use if I'm concern about wrinkles and sun damage?

Resist for Wrinkles + Sun Damage. Designed for those with normal to dry skin, this comprehensive anti-ageing range includes an AHA along with a plethora of products which help target brown spots, sun damage, dehydration along with fine lines and wrinkles.

What should I use if I have wrinkles but still suffer from breakouts?
Resist for Wrinkles + Breakouts: Adult acne sufferers – you've been heard! The Resist range for wrinkles and breakouts helps eliminate fine lines and wrinkles but also helps with blemishes and enlarged pores.
You can shop the full collection at
Beauty Expert
, available with free delivery.